The 2022 AMAC Action National Conference
AMAC, The Association of Mature American Citizens, will be hosting the 2022 AMAC Action National Conference in Florida. Volunteers representing over 2 Million AMAC members will be attending the 2022 Conference to discuss critical issues facing senior citizens.
This conference offers your business the unique opportunity for sizable media attention and business exposure. Become a sponsor for this landmark event.
Title Sponsorship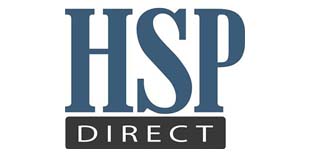 ---

Presenting Sponsorship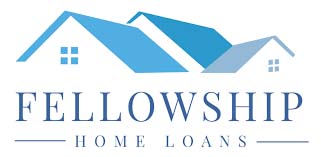 Presenting Sponsorship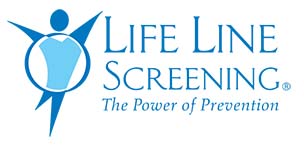 Presenting Sponsorship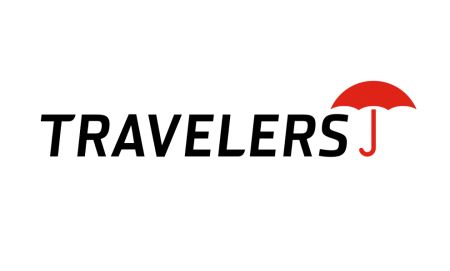 Presenting Sponsorship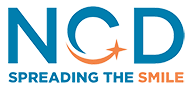 Presenting Sponsorship

Partner Sponsorship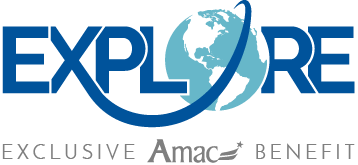 Partner Sponsorship

Partner Sponsorship

Partner Sponsorship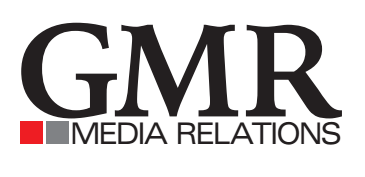 Partner Sponsorship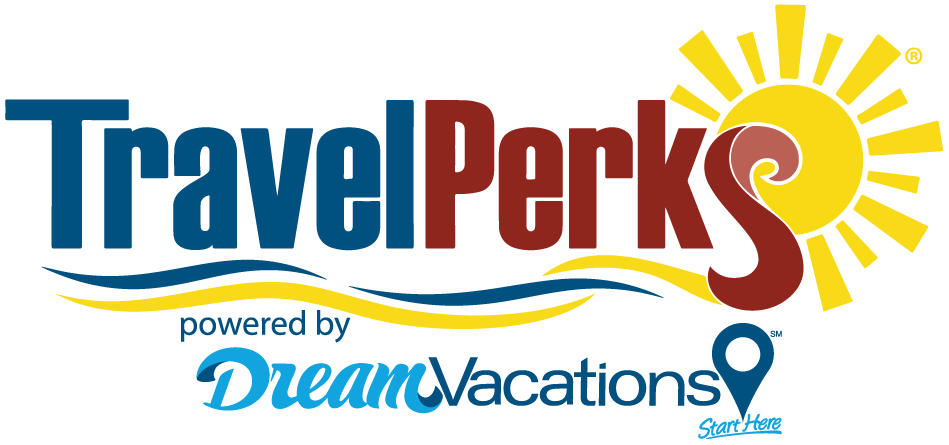 Partner Sponsorship

Partner Sponsorship

Partner Sponsorship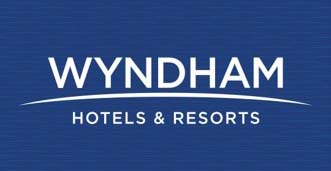 Partner Sponsorship

Partner Sponsorship

Partner Sponsorship

Partner Sponsorship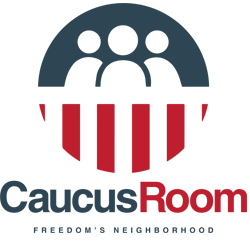 Partner Sponsorship

Supporting Sponsorship

Supporting Sponsorship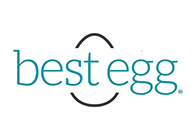 Supporting Sponsorship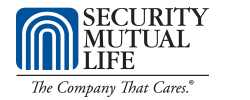 Supporting Sponsorship

Supporting Sponsorship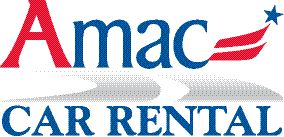 Supporting Sponsorship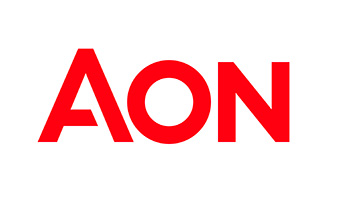 Supporting Sponsorship

Supporting Sponsorship

Supporting Sponsorship

Supporting Sponsorship
View More Sponsors
---
Event Location and Dates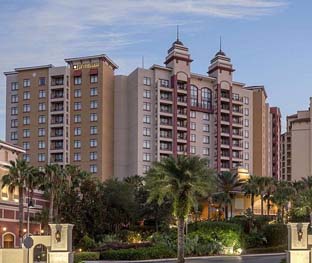 The AMAC Action National Conference for 2022 will be held on May 19th, 20th and 21st at the Wyndham Grand Orlando Resort at Bonnet Creek located at 14651 Chelonia Pkwy, Orlando FL 32821.
---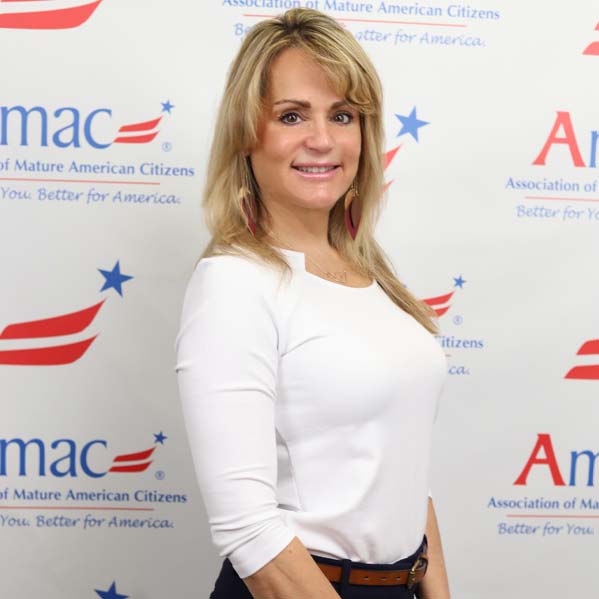 Rebecca Weber
Read Bio
Rebecca Weber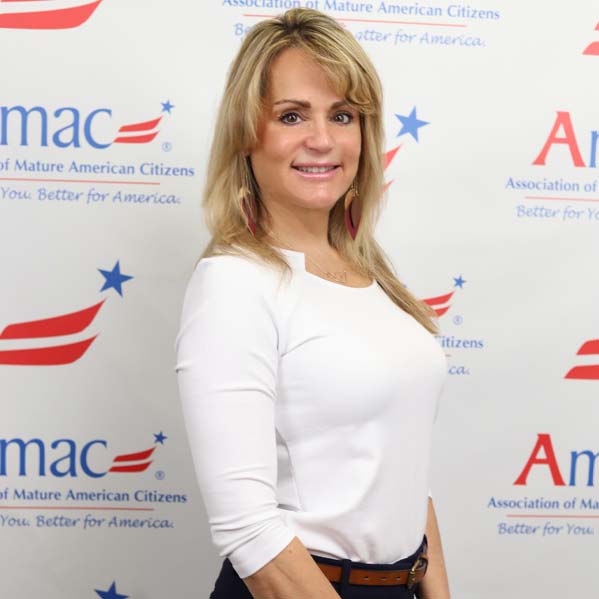 Rebecca Weber was born and raised on Long Island, New York, the fourth child of five in a family steeped in the values of faith, family and freedom.  While attending college, Rebecca joined her family's business, Hometown Insurance Agency.
At Hometown Insurance, Rebecca progressed through a variety of responsibilities, reaching her current position of Chief Executive Officer in 2009. Some of her accomplishments include the achievement of VIP status with The Hartford Insurance Company and Elite status with Travelers Insurance, both prestigious distinctions in the insurance industry.
Rebecca is a Chartered Property Casualty Agent (CPCU) and a member of The Alternative Board, where she has earned multiple achievement awards for outstanding leadership. Along with her substantial career involvement in the insurance industry, she has been able to apply her strong sense of values to the formation and development of the Association of Mature American Citizens (AMAC).
In 2011, Rebecca formed AMAC Senior Resources Network, Inc. as a vehicle to offer AMAC members guidance and choice with their health-care insurance options. AMAC Senior Resources Network has been recognized as one of the top 10 producing agencies in since 2014.
Rebecca is Editor in Chief of the AMAC Advantage, the magazine of The Association of Mature American Citizens, and spearheads AMAC's business development and employee training initiatives. Her seasoned business background and sense of personal integrity are driving forces in AMAC's rapidly developing success.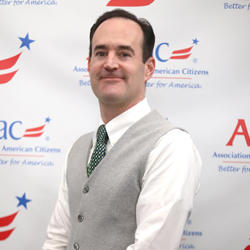 Dave Weber
Read Bio
Dave Weber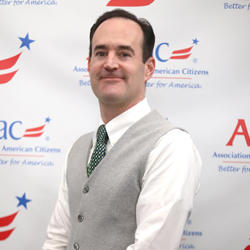 Dave Weber is one of the key driving forces behind the Association of Mature American Citizens. Since 2007, he has labored passionately to build the foundation of what has emerged as a leading advocate for America's older citizens, and has made enormous personal commitments to AMAC's mission.
After graduating from Sayville High School in 1994 and while completing studies at The State University of New York and Suffolk County Community College, Dave joined his family's independent insurance agency—Hometown Insurance in Bohemia, New York—where he quickly became an integral part of the firm's internal operations. During the ensuing 18-year period, he became a subject-matter expert in the Personal Insurance industry, applying this knowledge and experience to the building and mentoring of the network of sales and service teams that would propel Hometown to success.
Dave is a Chartered Property Casualty Underwriter (CPCU) Candidate, and is a licensed Property and Casualty, Life, Accident and Health Broker in the State of New York. In 2003, Dave's accomplishments were recognized with the coveted "High Achievement Award" from Travelers Insurance.
Dave left Hometown Insurance as Vice President in April, 2012 and dedicated himself to AMAC in a full-time capacity. Serving as AMAC's Chief Operating Officer, Dave managed the establishment of the organization's New York, Florida, and New Mexico offices, coordinating the operational and administrative tasks necessary to build what has become a well-functioning business network.
A large part of Dave's present role with AMAC includes acting as Chief Marketing Officer, creating new benefits for members, such as AMAC's Roadside Assistance and Auto Insurance programs, and developing and maintaining relationships with AMAC's business and service partners. Dave also leads the efforts of AMAC's Membership Services and Information Technology teams, and both of which are key to the organization's thriving operation.
Dave's work with AMAC, coupled with his belief in the free enterprise system, has helped position the organization to the forefront of advocacy for America's seniors.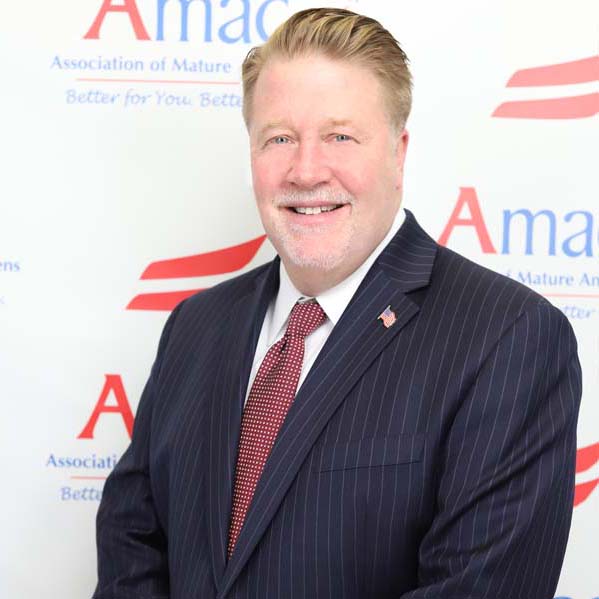 Kurt Meyer
Read Bio
Kurt Meyer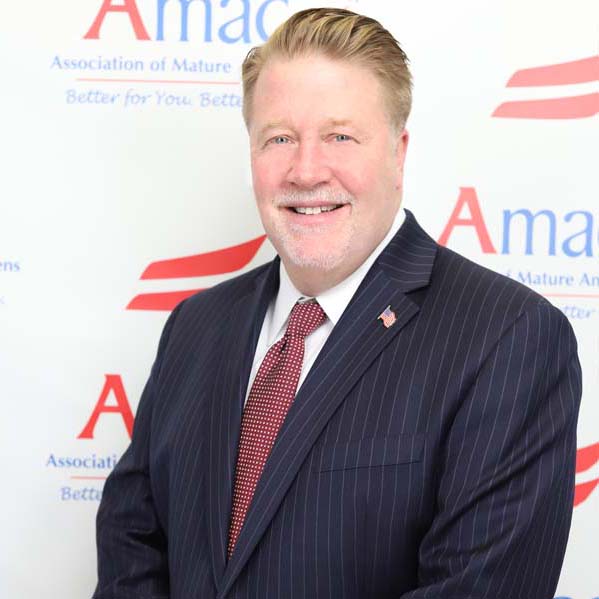 Kurt Meyer is an executive with over twenty-three years of corporate management experience. He began his career in the defense industry then entered the financial services sector. His entrepreneurial business acumen and success in leading corporate expansion efforts compelled him to establish Strategic Business Network, Inc., in 2006, a management consulting company. In 2007, Mr. Meyer was fortunate enough to meet Dan Weber and the rest of the senior management team at AMAC. After consulting for the company, Mr. Meyer joined the AMAC family in March 2015 as their Vice President of Strategic Partnerships.
As a community leader, Mr. Meyer has served on the Board of Directors of several non-profit organizations including: The Better Business Bureau of Central New England, Inc., The Long Island Works Coalition, The Children's Sport Connection, and The Alzheimer's Association, Long Island Chapter. He currently serves on the Board of Directors of the Alzheimer's Disease Resource Center and the LIU Post Alumni Association. In December 2013, Mr. Meyer was accepted into the National Association of Distinguished Professionals, a national association comprised of executives and professionals throughout the United States. Mr. Meyer currently resides in Fort Salonga, New York with his wife, Lynn and their two sons.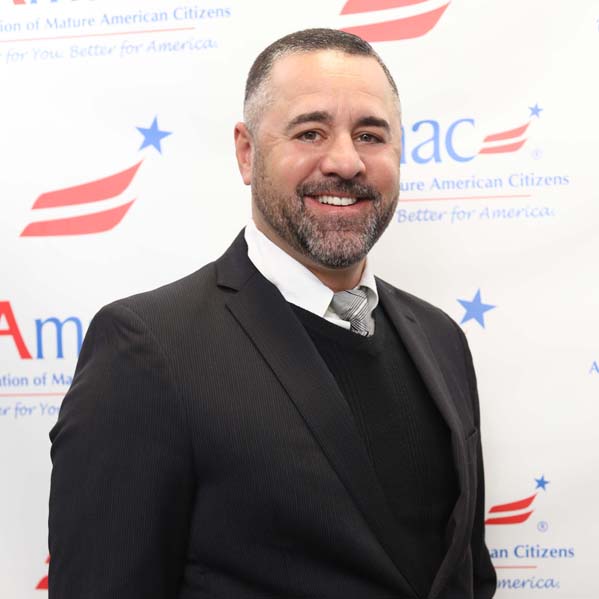 Carl F. Hohsfield Jr.
Read Bio
Carl F. Hohsfield Jr.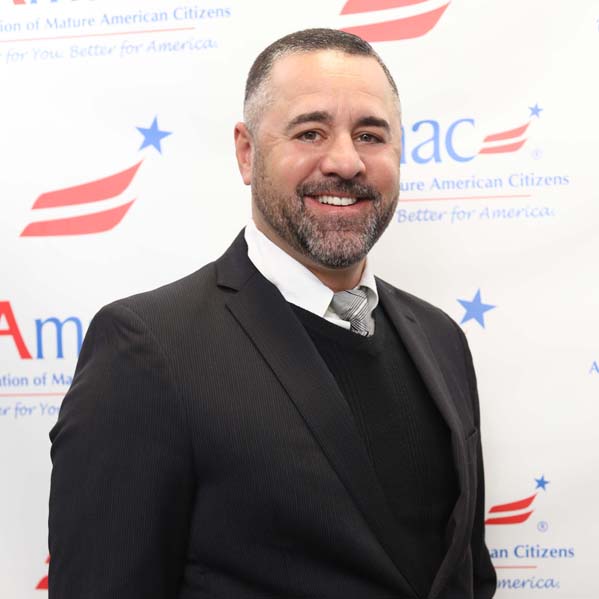 Carl F. Hohsfield Jr. is a key part of AMAC's leadership team—a multi-talented professional with a drive and enthusiasm that leads to results. As Vice President of Sales, his combination of passion and marketing expertise allow him to contribute substantially to the continual expansion of AMAC's slate of member benefits.
Carl earned a BA in Communications and Journalism, with emphasis in Public Relations from the University of New Mexico while also participating as a collegiate athlete playing baseball. This gave him a foundation on which he quickly built a results-oriented track record in business. His focus and accomplishments in customer service and business operations in the insurance industry served him well in building a reputation with small and medium-sized companies, enabling him to specialize successfully as a licensed individual and group benefits agent.
While building his career in the insurance industry, Carl became aware of AMAC and its growing prominence as an organization dedicated to the well-being of older Americans. In 2012, he made the decision to lend his voice to the organization's rapidly expanding constituency, signing on to play a key role in growing AMAC's member benefits division.
One of Carl's early tasks at AMAC was to establish a presence in the state of New Mexico, following which he began to assume broader involvement in the organization's insurance business lines. His responsibilities now include development of AMAC's market reach in the area of health insurance and Medicare related products.
Carl's enthusiasm and character resonate well with AMAC's membership base, as well as with younger American's so vital to our country's future. His universal appeal is paving the way for him to effectively build a well-developed slate of choices in products and services.
In addition, Carl serves his community by expanding AMAC's grassroots efforts both locally and nationally, attends and participates in national educational webinars and seminars, and continues to coach baseball and football at the youth level.
Carl resides in New Mexico with his wife Shelby and two children.
Bob Carlstrom
Read Bio
Bob Carlstrom
Bob leads AMAC Action, the advocacy affiliate of Amac, Inc, and brings a credential that is a blend of senior executive business, government, politics, communications, and media.
In business, he:
• Co-founded, built and lead as Chairman and CEO one of Washington's largest independent government (policy, legislative, and regulatory), international and public relations and federal marketing consulting firms.
• Rebuilt a management investment team and refined the strategy to undertake a roll-up in the metals finishing component of the parts manufacturing industry, acquiring in a concurrent M&A transaction 6 operating companies in 5 states having $90MM in sales and 1300+ employees, then served as interim COO during which the company achieved a first year growth rate of 13% with a $102+ MM in sales revenues and 12% EBITDA.
• Served as the Managing Director of the Government Strategies practice of a major NYSE-traded business consulting firm.
• Served as "market maker" and generated as Vice President for Political Marketing well over a $100 million of the cable industry's political ad sales in the 2012 elections for its central sales agency alone.
In public affairs and communications, Bob has represented major corporations, industries, associations, and coalitions before Congress and various Administrations, as well as in the communications strategies arena, including crisis communications.
In government and politics, Bob served as a senior executive in the Reagan White House Office of Management and Budget where he coordinated and directed the Administration's interagency review and analysis, including the development, of a broad range of legislation. He has also served on the national and state finance committees of a presidential, candidate, several Members of, or candidates for, Congress, as well as the campaign manager for a gubernatorial candidate. In 2016, he co-chaired a national coalition for the election of President Trump and Vice President Pence.
Active in community and civic affairs, Bob is a Member of the Board of Directors for the Second Genesis Foundation, which is focused upon prevention of drug abuse and addiction.
Bob is a graduate of Augustana College (IL) with an advanced degree from The American University in Washington, DC. In addition, Bob studied law at Wayne State Univ. Law School.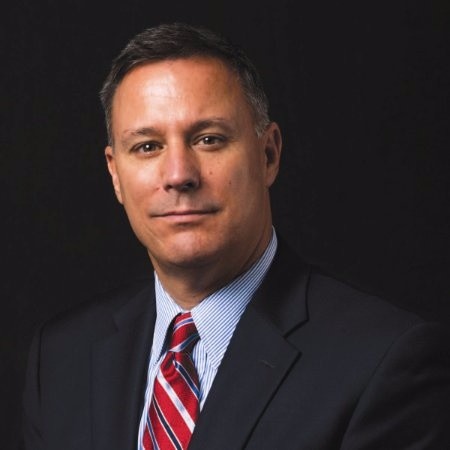 Andy Mangione
Read Bio
Andy Mangione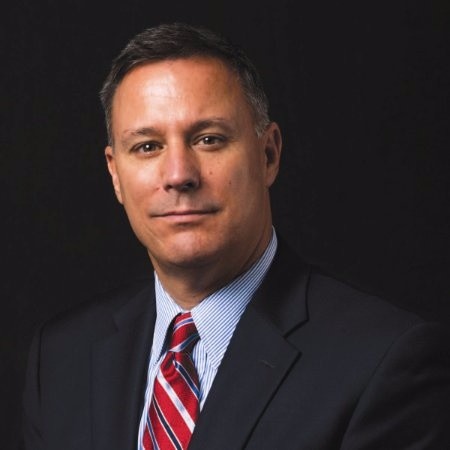 Andy Mangione served as AMAC's point person on Capitol Hill in 2012 through 2014. In 2013, he created and led a national grassroots outreach platform, the AMAC Action Delegate Program, establishing the foundation, structure and procedures for the program that today features hundreds of volunteer advocates throughout the United States.
As Senior Vice President for AMAC's advocacy arm, AMAC Action, Andy leads outreach activity across the country and also represents the interests of the Association's membership in Washington, DC.
Andy is very involved in charting the policy course for AMAC Action and the subsequent execution of legislative strategies. He also represents AMAC as a national spokesperson, frequently writes for all AMAC media and contributes to national online publications and other media.
Andy's professional background encompasses progressive sales and marketing positions within the medical device, pharmaceutical and managed care sectors of the health care industry. He has worked for Fortune 100 companies Pfizer and Humana in addition to medical device manufacturers Invacare and Oticon.
Andy holds a Bachelor's degree in Management from Malone University and a Master's degree in Business Administration from Lake Erie College.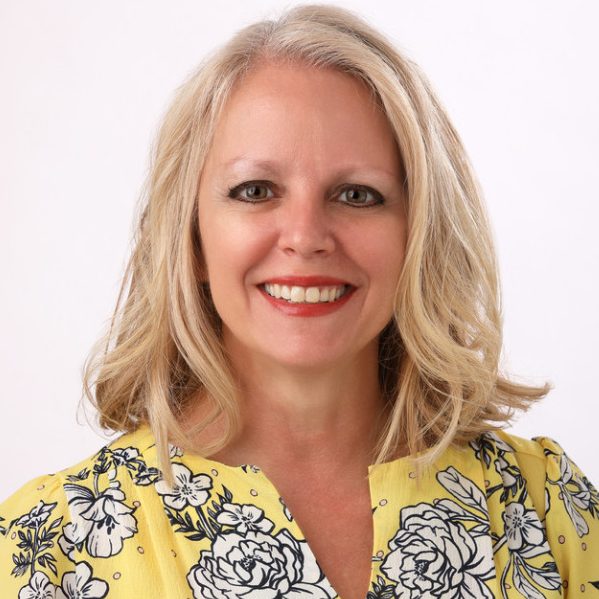 Jennifer Bengtson
Read Bio
Jennifer Bengtson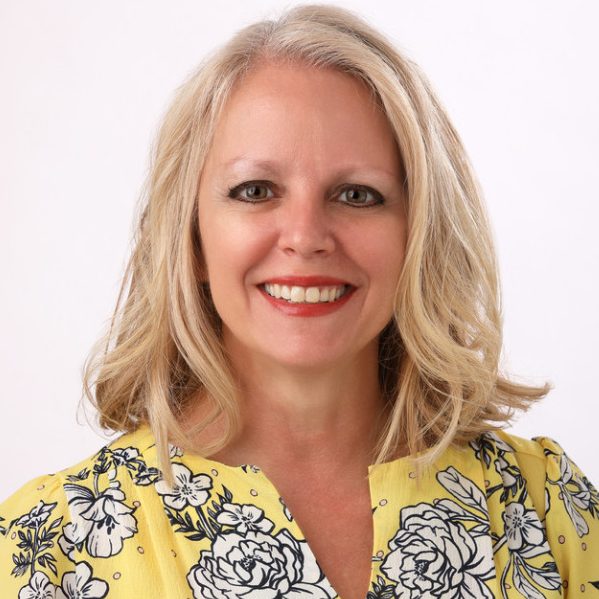 Jennifer was born in Honolulu, Hawaii and raised in Central Florida. She has a strong entrepreneurial spirit from over 20 years in the real estate industry as an award-winning agent and owner of a boutique real estate firm in Central Florida. Over the years her aptitude grew to include residential, commercial, property development, and new construction working with private parties, corporate entities, and governmental agencies. As a small business owner, she refined her strong organizational and management skills then took this experience to a large multi-media organization to lead a team of highly successful advertising sales executives, focusing primarily on the real estate industry, government agencies and political advertisers.
Guided by conservative roots, Jennifer has always taken her responsibility to be an informed constituent and voter very seriously. Her work with various agencies over the years provided her a unique perspective into government overreach, inefficiency, wastefulness, and lack of budgetary concerns. This amplified her belief in the need for a strong conservative voice in Washington and in her own back yard. Upon introduction to Dan Weber, the Founder and President of AMAC, The Association of Mature American Citizens, she knew she had found her calling.
In her role as Vice President of Operations and Advocacy for AMAC Action, Jennifer oversees all grassroots advocacy endeavors at the local district level and supports efforts in Washington, D.C. She is responsible for managing the daily activities of the AMAC Action offices headquartered in Lady Lake, Florida and collaborates with AMAC and AMAC Action leadership on policy and setting legislative priorities. She is responsible for managing the growth of the grassroots organization and pursues this mission with tenacity and determination. As a Mother and Grandmother, she is driven to leave a legacy of liberty and patriotism to future generations.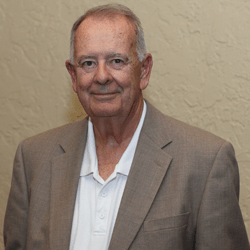 Gerry Hafer
Read Bio
Gerry Hafer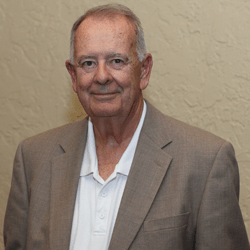 After earning his A.S. Computer Science degree from Pierce College in Philadelphia, Gerry began what would be a 30-year career in the Electric Utility Industry in Pennsylvania and New Jersey. Along the way, he completed his Bachelor's degree in Business Administration at Alvernia University in Reading, Pennsylvania, graduating Magna Cum Laude in 1992. Retiring in 1997 as Information Technology Director for the utility, he served as Development Director for a manufacturing consortium in Pennsylvania, and then embarked on a second career as Business Manager for a regional law firm in southeast Pennsylvania. In Florida, he has served as a Consultant and Adjunct Instructor at Lake Sumter State College in 2004, and later at College of Central Florida. In addition, he served as a Consultant at Sumter Electric Cooperative, handling a variety of management training, professional development, and technical responsibilities. Since late 2012, he's been providing consulting and professional services to the AMAC organization. Gerry is a National Social Security Advisor, certified by the "National Social Security Association, LLC."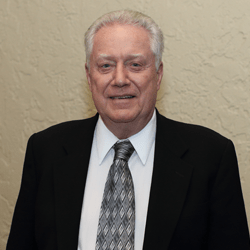 Russell Gloor
Read Bio
Russell Gloor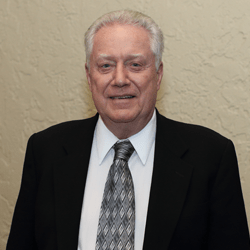 After serving in the U.S. Army in the early '60's, Russell started his professional career in computing technology at Pan American World Airways in New York City, where he was Superintendent of Communications Research and Development until he left Pan Am to become Director of Management Information Systems for the Travel Division of American Express Company. His background and experience in computers led him to join IBM, where he enjoyed a very successful career in sales and engineering management and project management, ultimately leading him to an appointment as the executive responsible for IBM Global Services' worldwide quality assurance program.
Russ retired from IBM in 2003 and enjoyed 10 years of retirement before rejoining the workforce with AMAC in 2013. After several positions in AMAC's membership services department, Russ transferred to AMAC's Small Business Solutions unit as SBS' Operations Manager in Florida, until 2016 when the need to be with family called him back north. Russ continues to work as a Business Consultant to several AMAC departments, including the AMAC Foundation where, as a Certified Social Security Advisor, he provides assistance to seniors approaching their Social Security benefits enrollment decision.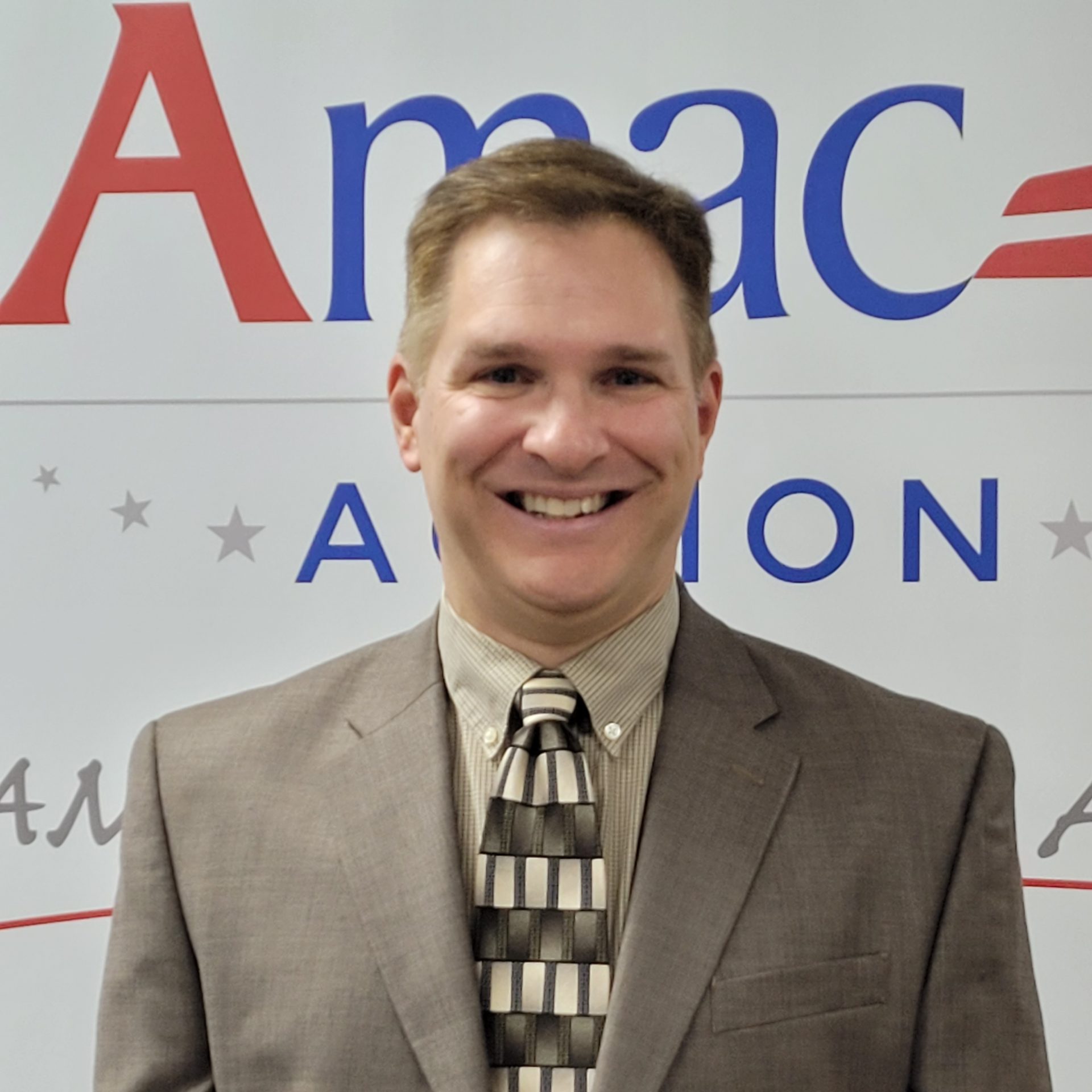 Jeff Szymanski
Read Bio
Jeff Szymanski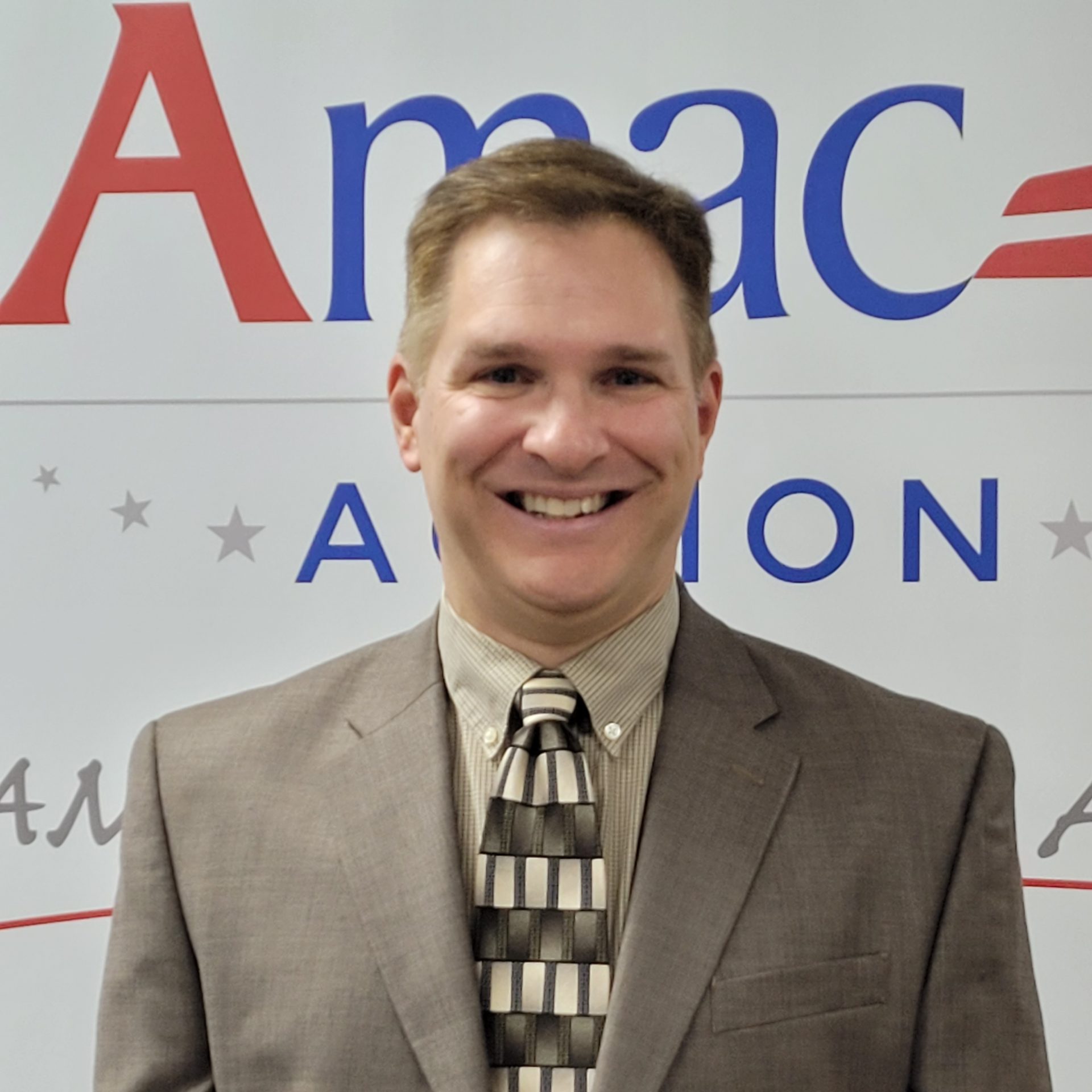 Jeff holds a B.A. in political science from the University of Massachusetts at Amherst and a master's degree in political science from the University of Oklahoma. His background and experiences are diverse, having worked in travel, state government, real estate, and as a high school social studies teacher in Massachusetts for 15 years before relocating to Central Florida in 2016.
In the policy realm, Jeff was a budget analyst for the Rhode Island Legislature where he did fiscal research and gave testimony about revenues and expenditures to committees.
Jeff is the "political junkie" at AMAC and currently writes, performs research, answers member political questions, and represents the organization at events like CPAC, candidate forums, and candidate Meet & Greets.
Among the issues Jeff has been passionate about, besides high budget deficits and debt, is education, and specifically keeping kids in the classroom for IN PERSON LEARNING.
Away from work, Jeff enjoys traveling and has visited over 100 countries on 6 of the 7 continents.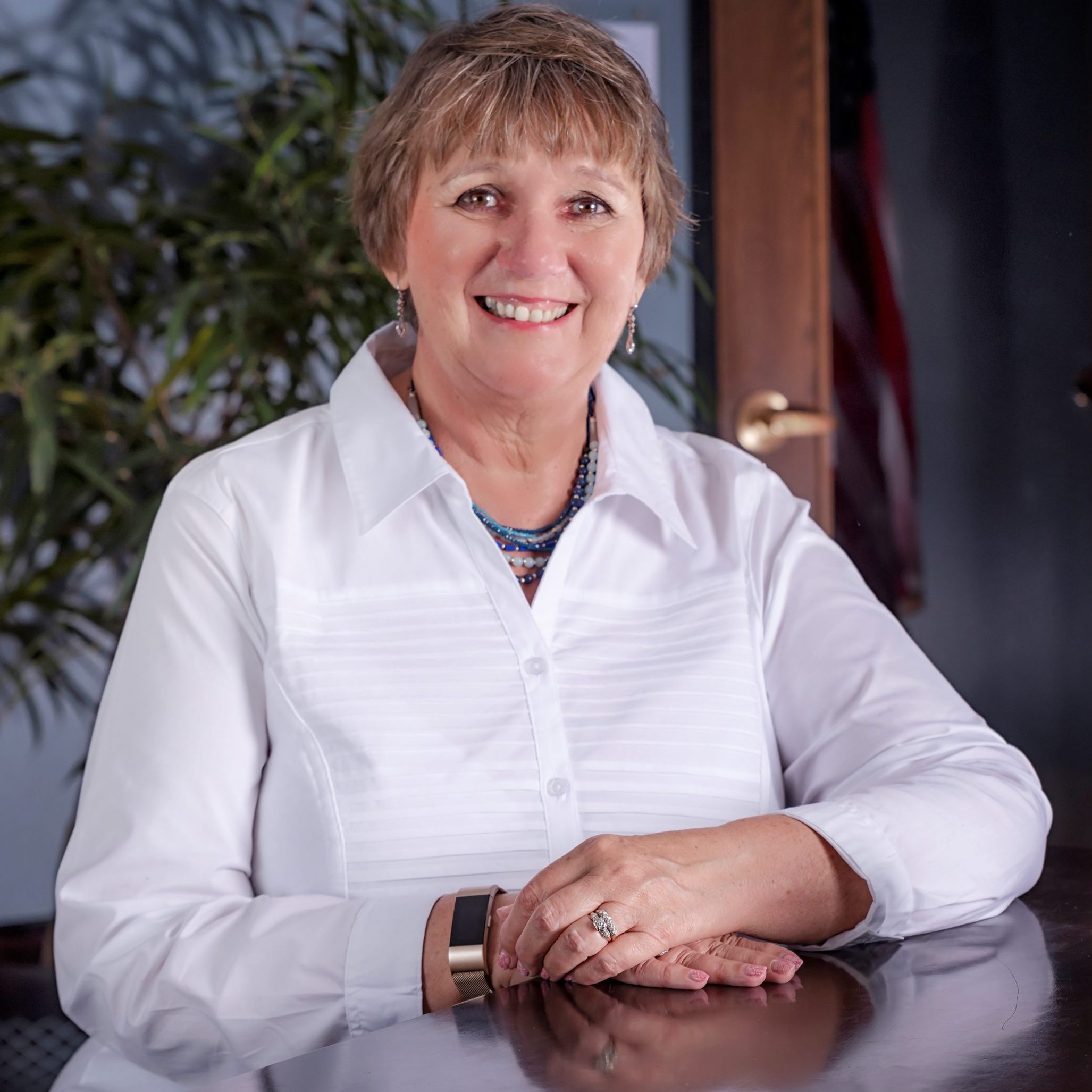 Terri Haverly
Read Bio
Terri Haverly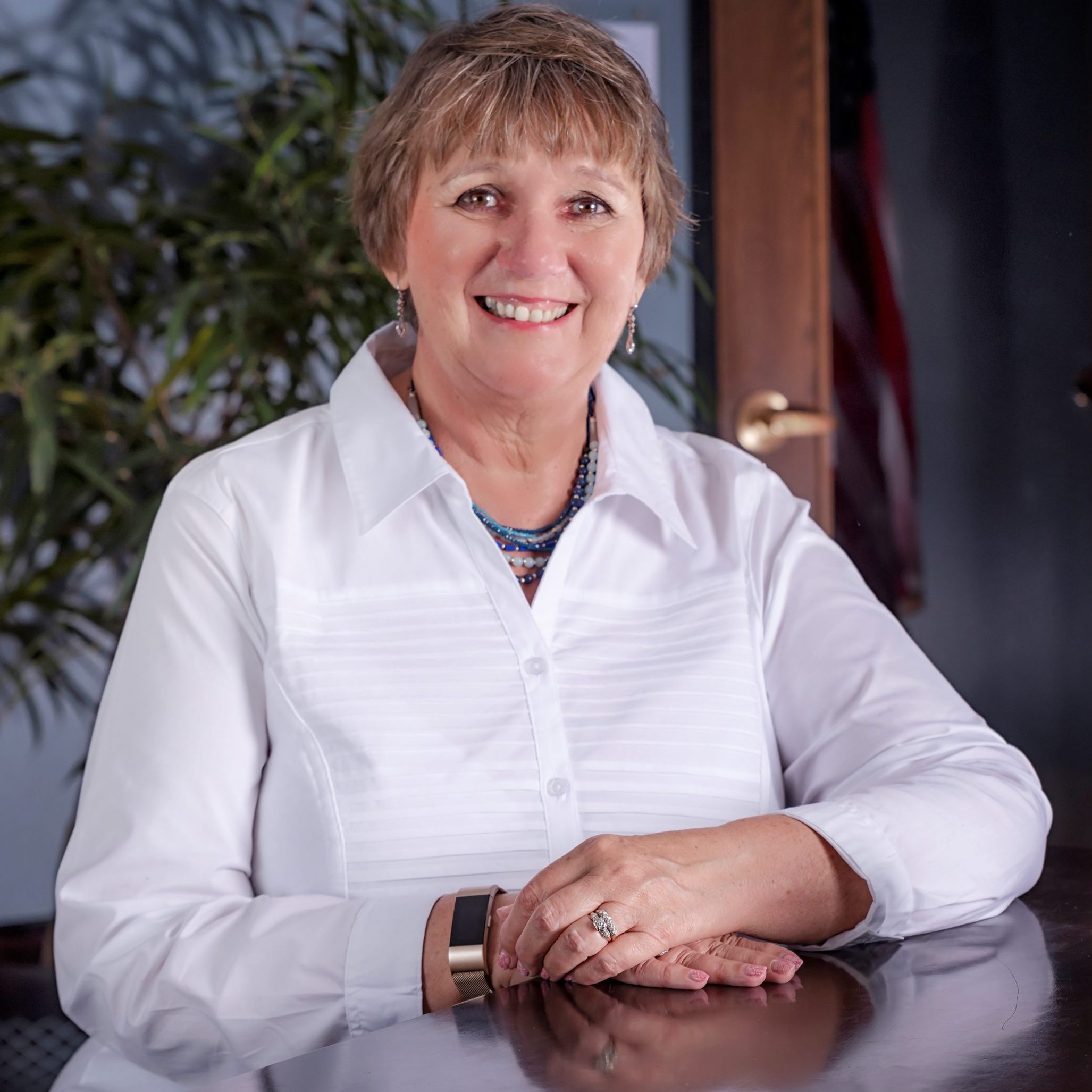 Terri Haverly serves as the State Coordinator Manager of AMAC Action, focusing on orientation and support for Advocates by providing resources and strategies to strengthen their efforts. She oversees the four State Coordinators as they build relationships and work directly with grassroot volunteers.
Always looking for innovative projects, Terri will be the staff liaison for AMAC Action's newly formed Advocate Advisory Committee. She has been with the organization since June 2021.
Elected to the South Dakota State Senate in November 2014, Terri served on the Appropriations Committee and was awarded a fellowship for Legislative Leadership Development and Emerging Leaders Symposium.  She was selected to co-chair the National Labor and Economic Development committee for State Legislatures and served on the Western Interstate Commission for Higher Education.
Terri is an Air Force Veteran, serving for fourteen years where she was a supervisor of accounting and finance activities at Ellsworth Air Force Base South Dakota.
She had a successful career in economic development with the Rapid City Economic Development Partnership as Vice President and as the Executive Director for the Black Hills Business Development Center. She was instrumental in the creation of the Rushmore Region Marketing Alliance, formation of two regional Angel Funds, launch of Elevate Rapid City, expansion of the Rapid Fund revolving loan fund and Rushmore Business Park.
She served on many local, regional and state boards to foster relationships for workforce development and economic development. Terri is a graduate of Western Dakota College.
Terri is married to former State Senator Jeff Haverly and they have three children and seven grandchildren
---